Collaboration, Commitment and Action
Saturday, March 30, 2019
Presentations
A Biblical Basis for Creation Care,
J. Clinton McCann, Eden Theological Seminary
Breaking the Silence on Creation Care

Toward Regional Sustainability
Jenny Wendt, OneSTL
FREQUENTLY ASKED QUESTIONS
WHO ARE WE? WHAT IS A SYNOD?
---
We are part of the Evangelical Lutheran Church in America (ELCA); a church that shares a living, daring confidence in God's grace. For us this faith comes through the good news of Jesus Christ and gives us the freedom and courage to wonder, discover and boldly participate in what God is up to in the world. Liberated by our faith, we embrace you as a whole person – questions, complexities, and all. We believe we are freed by Christ to serve and love our neighbor; with our hands at work restoring and reconciling communities in Jesus Christ's name throughout the world.

Our values:
We are a church that belongs to Christ. There is a place for you here.
We are a church whose unity is in Jesus Christ, who gathers us around word and water, wine and bread.
We are a church that believes Jesus is God's "yes" to us. Our lives can be a "yes" to others.
We are a church that believes God is calling us into the world – together.
We are a church that rolls up our sleeves and gets to work.
We are a church that is a catalyst, convener and bridge builder.
We are a church that is energized by lively engagement in our faith and life.
We are a church that is deeply rooted – and always being made new.

As the Central States Synod of the ELCA, we are one of 65 synods (geographic areas) in the U.S. that connect its congregations with one another and with the larger denomination. Our synod includes 160 congregations throughout Kansas and Missouri. We united with Christ in Baptism. Traveling the way of Jesus. Joining God's reign of justice and radical love in the world.
---
WHAT AREA MAKES UP THE CENTRAL STATES SYNOD?
---
Our synod covers the entire states of Kansas and Missouri. The synod is divided geographically into five conferences each represented by a dean who serves as a liaison between the bishop's office and the congregations in that conference. There is great diversity throughout the churches in our territory. Parishes range from small rural churches to inner-city churches, with a good number of mid-sized suburban congregations as well. Ethnic diversity also spans the synod — from Hispanic ministries in Garden City, Dodge City and Wichita, KS; an Oromo Ministry in Kansas City, MO; and a Sudanese Ministry in St. Joseph, MO. Click on New Ministries to learn more.
---
WHO LEADS THE CENTRAL STATES SYNOD?
---
The Rev Susan Candea was elected to her first six-year term as Bishop in 2019. She oversees the ministries of the congregations in the synod; she also oversees the work of the synod's rostered leaders and Parish Ministry Associates.
The highest legislative body of the synod is the Synod Assembly Voting members from each congregation and all rostered leaders gather annually for this meeting. Between assemblies, the Synod Council serves as the "board of directors." The Synod Council is made up of voting members from the five conferences, as well as four officers: The Bishop, Vice-President, Secretary, and Treasurer.
---
WHAT HAPPENS IN THE SYNOD OFFICE? HOW DO CONGREGATIONS WORK TOGETHER?
---
The synod office is located in downtown Kansas City, MO. The staff of the Central States Synod works to resource, equip, and support congregations as they carry out their ministries. Areas addressed by the synod staff include candidacy, the call process, leadership formation and development, stewardship, evangelism, church finance, property administration, and conflict resolution. The staff also takes care of administrative responsibilities such as maintaining the roster of ministers, accounting, and communication.

Just as congregations expect pastoral care, a clear vision for mission, companionship in the call process, and excellent stewardship of mission support dollars from the synod, synod leaders depend on mutual ministry with congregations and rostered leaders. Congregations are expected to attend Synod Assembly, complete parochial reports, fulfill mission support commitments, follow their constitutions, and responsibly care for their assets. In our interrelatedness, we covenant to pray for one another.
---
HOW IS THIS WORK FUNDED?
---
As Lutherans, we believe that Christ has freed us from sin and death, even from ourselves, so that we love and serve our neighbors. One way we put our faith in action is by making a financial gift – an offering – to our congregation. When you give an offering to your congregation a percentage of that financial gift is designated to be shared with the Central States Synod to fund ministries we do together as ELCA congregations throughout Kansas and Missouri. This is called "Mission Support." The synod then shares 50% of what is received from congregations with the churchwide expression of the ELCA, our mission support to the larger church.
---
WHERE DOES MY CHURCHWIDE MISSION SUPPORT OFFERING GO?
---
This video five-minute video shows how your congregational offerings support the ministries of the ELCA and the church around the world.
Download a 2-pg. infographic PDF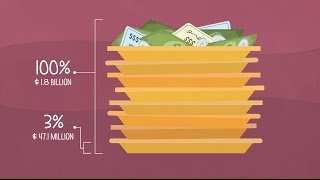 ---
HOW CAN I GIVE TO THE CENTRAL STATES SYNOD?
---
Go to our "Give Now" page to make a contribution by credit card
---
WHEN IS SYNOD ASSEMBLY?
---
Our Assembly is usually held in early June. Synod Assembly 2020 will be held in St. Louis, MO. Learn more on our Central States Synod Assembly page.
---
WHERE CAN I FIND DIRECTORIES?
---
Rostered Ministers, Parish Ministry Associates and Congregations can be found on our Directories page.
---
WHAT IS THE PMA PROGRAM?
---
The purpose of the Parish Ministry Associate (PMA) program is to raise up and equip lay leaders who understand themselves to be servants of Christ and stewards of God's mysteries. More information is available on our PMA page.
---
IS THERE A SUPPLY PASTOR LIST?
---
A Pulpit Supply list is available on our Directories page.
---
HOW DO WE UPDATE OUR CONGREGATIONAL CONSITUTION?
---
Instructions and samples of contitutions are available on our documents page.
---
WHAT IS THE PROCESS FOR CONGREGATIONS IN TRANSITION?
---
When a congregation calls a pastor or lay rostered leader (diaconal minister, associate in ministry, deaconess), many people have responsibilities. Information about the process is available on our Resources page.
---
---